Skip to Content
Is Invisalign Right for You?
Acuity Dental and Orthodontics offers Invisalign orthodontic solutions for both adults and children. We can correct bite issues, straighten teeth and resolve a mal-positioned jaw. Want to know if you are a candidate for Invisalign without having to make an appointment to come into one of our offices? Our orthodontists can conduct a virtual consultation and let you know whether or not Invisalign is right for you.
Our office also uses high-tech scanners and the latest 3D technology, which can scan your teeth, and show you what your smile result will be before you even start the process, the same day as your exam! We also perform cosmetic density in our offices if you are interested in whitening or veneers after your orthodontic treatment.
Check out our more comprehensive orthodontic website here.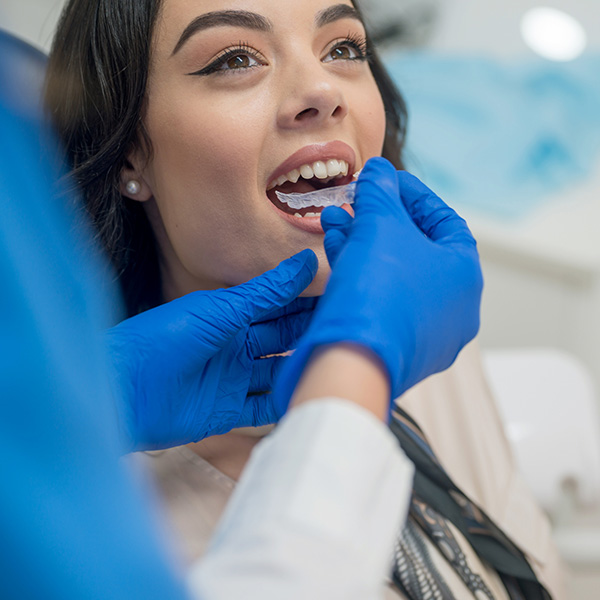 How Does Invisalign Work?
Meet with your doctor and get a sneak peek at your new smile. Using 3D scanners, our orthodontists can take a fast and precise digital scan of your teeth and map out a customized treatment plan just for you.
Start wearing your aligners. We typically see patients every 8-10 weeks while in treatment, to check your progress on the way to your new smile.
How Long Does Invisalign Treatment Take?
This depends on the complexity of your case, but some smiles can be achieved in as little as 4-6 months. You'll start seeing results, however, in just a few weeks!
Voted the #1 Orthodontist in the Lowcountry by patients and consumers
Awarded the Outstanding Achievement in Orthodontics Award by the American Academy of Orthodontists
Give us a call to learn more about our Invisalign orthodontic services today!
Full Service Dental and Orthodontic Office in North Charleston SC